ACCOMPANY HOPE: SUPPORT AT-RISK UNACCOMPANIED MINORS IN ISTANBUL Our current fundraising project, Accompany Hope aims to offer much-needed educational and social programs to 60 unaccompanied minors from Afghanistan, Iran, Syria, Pakistan, and West Africa under the auspices of a group of globally conscious youth changemakers, Istanbul&I.
We endeavor to provide programs that will offer the boys a better quality of life and a chance to cultivate sustainable skills that would afford a more hopeful future.
Who are the Unaccompanied Minors?
The unaccompanied minors are refugees between the ages of 15-17 years old and came to Istanbul without a parent or legal guardian, placing them under the care of the state. They are extremely vulnerable and at-risk, with many lacking the skills to cope in an unfamiliar society when they turn 18 and are no longer under the custodial care of the government.
They currently live in a state-run center for minors in Kadikoy, a central neighborhood on the Asian side of Istanbul. It is home to about 60 refugee boys, most have fled because of religious, cultural or ethnic reasons while others have escaped violence in their own homes.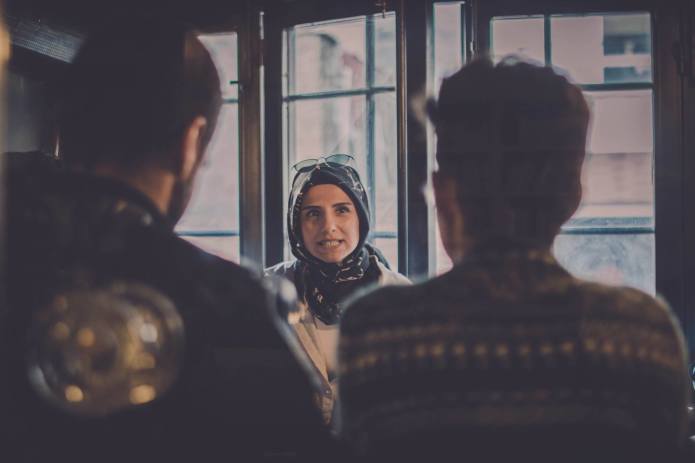 Why do we need your help?
Despite being incredibly savvy and eager to learn, the unaccompanied minors lack access to the skills and education programs that would allow them to become integrated into Turkish society. Accompany Hope aims to address this.
Since September 2017, a team of dedicated volunteers have been providing English and Turkish language exchange, mentoring and football coaching. These sessions are a big success; illustrated by the enthusiasm and regular attendance from the boys. However, due to our limited funding, we have struggled to secure permanent classroom space. Because we are cost deficient customers, cafes and private businesses do not welcome us, and local classroom rent is rising, leaving us in a difficult situation.
Moreover, when the unaccompanied minors legally become adults, they must vacate the center and move away from Istanbul to a 'satellite city,' which could be any one of 51 cities in Turkey. There, they face the difficulties of starting a new life from scratch, with no support network or knowledge of the city.
They must find accommodation and employment. We are currently establishing a network with organizations to ease their re-location, and aim to provide them with support during this resettlement period.
How can you support? 
Please donate at our Generosity crowdfunding page. A small donation makes a huge difference to our impact! Sharing our crowdfunding page and campaign video are hugely beneficial. As always, thank you for your support.